Whenever you want to change what you are mining, you may want to create a new group config for your rigs.
Last update: 26.January 2023
Go to Group Config, and pick Add group: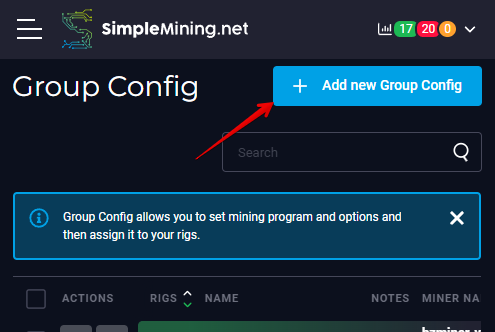 Enter a name for the group, search for the miner you want to use, and pick the latest version. Fill out the Miner Options. If you are unsure of the miner options, visit
https://www.hashrate.no/options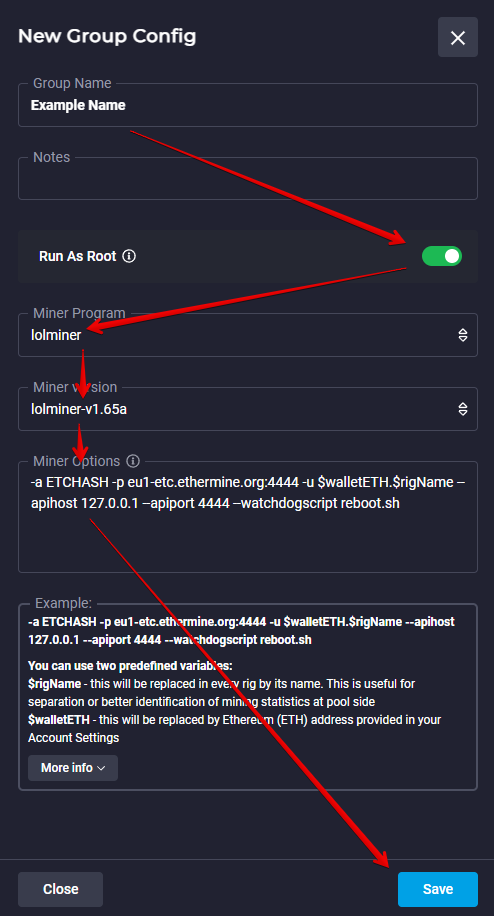 And click Save! All left is to assign the new group config to your rigs.