From time to time, you will need to update your installation. This could be to install new hardware to require more recent drivers to work correctly.
Last update: 01.February 2023
Select the rigs you want to update from the rig list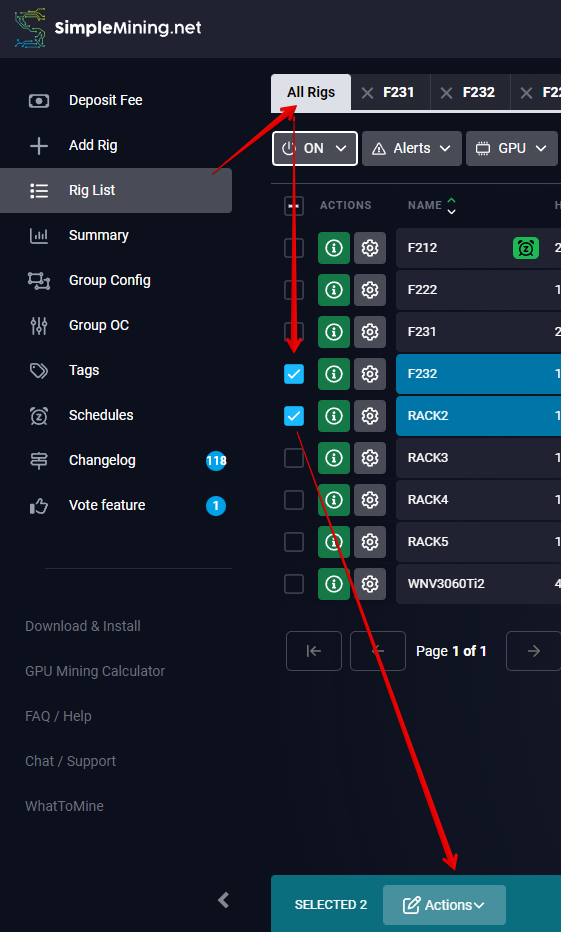 From the Action menu, click Commands, and select the image you want to flash. Stable or Beta are the normal choices.